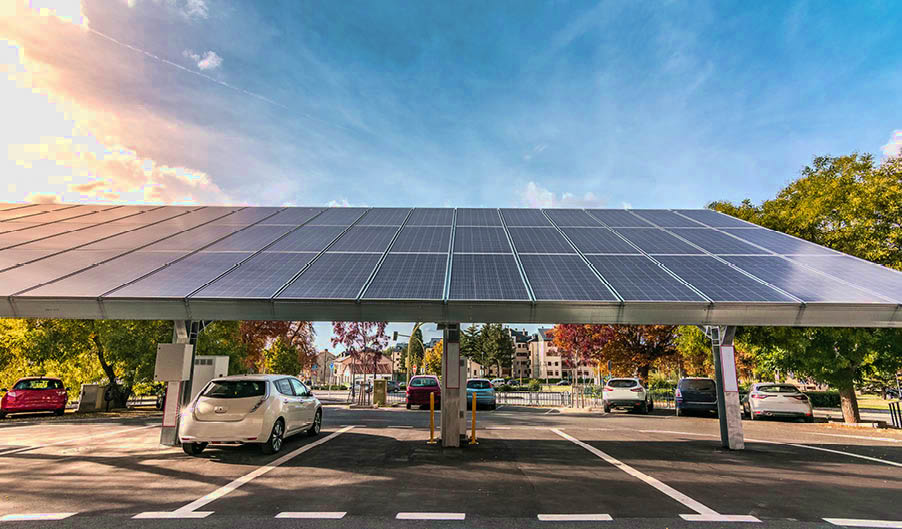 Solar Energy is leading the way as the most affordable and cleanest energy in Australia.
Yiray Solar e-Ports are the perfect solution for shopping centres and larger commercial real estate with valuable space. Investing in Yiray Solar e-Ports, your car park can be transformed into a primary energy source powered by the sun's rays. Generating free, clean electricity that will feed back to the grid saving on your electricity bill and benefiting our environment.
BENEFITS OF YIRAY SOLAR e-Ports
Drive customer loyalty
Demonstrate your company's commitment to the environment
Reduce 36% of carbon pollution from electricity consumption
Generate additional revenue
Energy wired directly to your building – reducing energy bills
Shade and protect your vehicle – retaining clients and/or staff
EV Capability
Provide car-charging ports for electric vehicles
ADVANCED TECHNOLOGY
Create smarter and safer cities with Yiray 60, die-cast aluminium, these solar lights will withstand extreme climate changes without cracking or peeling.
STABLE QUALITY
Hours of uninterrupted illumination, and a life span of 100,000 hours.
SIMPLE INSTALLATION
No need for licensed electrician installation, just place the pole in the required position and the installation is complete.
We are here for all of your solar power needs!